The place shown above is the best place where one can rise from the ashes. Yeah right, International Islamic University Islamabad is one of the best and one of the exclusive institute of Islamic World. This is most unique place of its kind. A great city of education & knowledge that is hidden in the heart of the Capital City of Islamic Republic of Pakistan. Due to its simplicity most of the people still don't familiar with this great institution. But Due to the great traditions here students enjoy life here as their best part of life. Researchers & Developers can perform above than their limits. Almost every type of departments & faculty is available here. So knowledge seeker found this not less than heaven. Professors are available for full time who cooperate from every prospective. Most of the students who join here not have strong background of their relevant fields but due to great Professors & environment when they passout they stand among best of their field and lead their fields. That is the reason that every third person in any type of industry and market belongs to this institute. Due to some strong decisions by top management, soon it will be found among world top universities.
Contact Me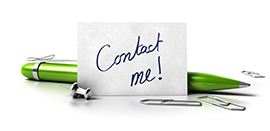 IF
You have a tech idea which you want to discuss.
You have a project, that I can help to implement.
You have a relevant work from me.
You want me to speak in a tech session.
You want you or your business to be vivid individuality.
There is a wish to get me involved in some innovative work or co-work.
You just want to say "Hi!".
Then
The best and the most comfortable way to talk to me is to send me an email to: Sajid.AliKhan@studentpartner.com
Please, point out the agenda, what goals do you set, what's the event/issue and what time & work you want from me.
I'll get back to you in 24 hours with my availability and we'll discuss the details.
ELSE
By the way, I use Microsoft-Lync & Skype, and have profiles at social networks like: twitter, Linkedin, facebook, Google+
+Plus
You can meet me in Lab any time @ Campus...